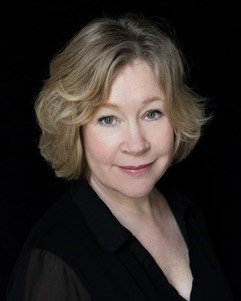 New TTG Co-Chair : Claire Carrie
Over the past 30 years I have been thoroughly immersed in juggling my acting career and motherhood – and in recent years, I was also given the opportunity to teach Acting to BA students at the Royal Central School of Speech and Drama – all of which I have found very rewarding. Luckily, my new work schedule allows me more time to engage with my other personal interests – including my charitable work with The Theatrical Guild.
As a well established TTG Trustee, I was honoured in September 2023 to be appointed Co-Chair, alongside Jan Carey, who steered us so magnificently through the pandemic and beyond.
The TTG Board have always been keen, when our time allows, to be as practically involved in the charity as possible – which is something I am proud to be a part of. During the pandemic, we were faced with a tsunami of applications, which meant the Trustees were all asked to share the workload of responding to Beneficiary Cases. Personally speaking to so many people in urgent need, really helped me understand the impact that a quick response from TTG could make a huge difference to their lives. As a result, it strengthened my resolve to keep helping this fantastic charity.
In my new role as Co-Chair, I look forward to applying my professional experience and industry knowledge to support the ongoing development of the charity in 2024 – and to serve our Beneficiaries to the best of our abilities moving forward.  From all of us at TTG, we thank you for your support.