Office Manager
Adam is our office manager, who looks after the day-to-day running of the charity. He'll be your first point of contact!
"I have a background in theatre, so I know what people are going through – I've been through similar things. Helping people who are in real dire straits, and seeing them get back on their feet, is why we're here. When you meet with people, and listen to them, and explain that there is support available – the relief is often palpable. I want to break down the stigma of asking for support."
Adam processes all applications personally and travels to meet people, to discuss how we can help, wherever possible – whether they're in London or Llandudno.
Ambassadors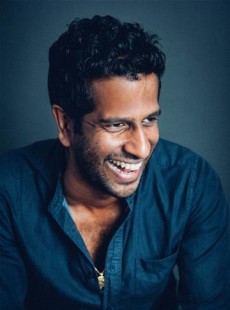 Prasanna Puwanarajah
Our ambassadors are spreading the word about The Theatrical Guild! Meet Prasanna Puwanarajah.
Committee
Our Executive Committee of twelve trustees are all volunteers. They're theatre professionals, with experience ranging from performance and stage management to theatrical equipment, so they know our industry inside and out. They spread the word about our work, meet regularly, and work to raise funds and help our applicants.
Jan Carey
Michael Carling
Claire Carrie
Claire Cartwright
Brenda Edelstein
Biddy Hayward – Treasurer
Jane How – Chair
Ba Penney
Kate Rabett
Sophie Roberts
Hugh Sachs
President and Vice-Presidents
Our President and Vice-Presidents have been proudly representing The Theatrical Guild over many years.
President: Phyllida Law
Vice-Presidents:
Polly Adams
Joanna David
Belinda Lang
Barbara Leigh-Hunt
Joanna McCallum
Liz Robertson
Angela Thorne
Lalla Ward