The Theatrical Ladies Guild (TTLG), as we were known then, was founded in 1891 by the actress Kitty Carson when she gathered together a group of fellow actresses, and told them, "I have been very grieved to hear of many sad cases of distress among our sisters in the profession…"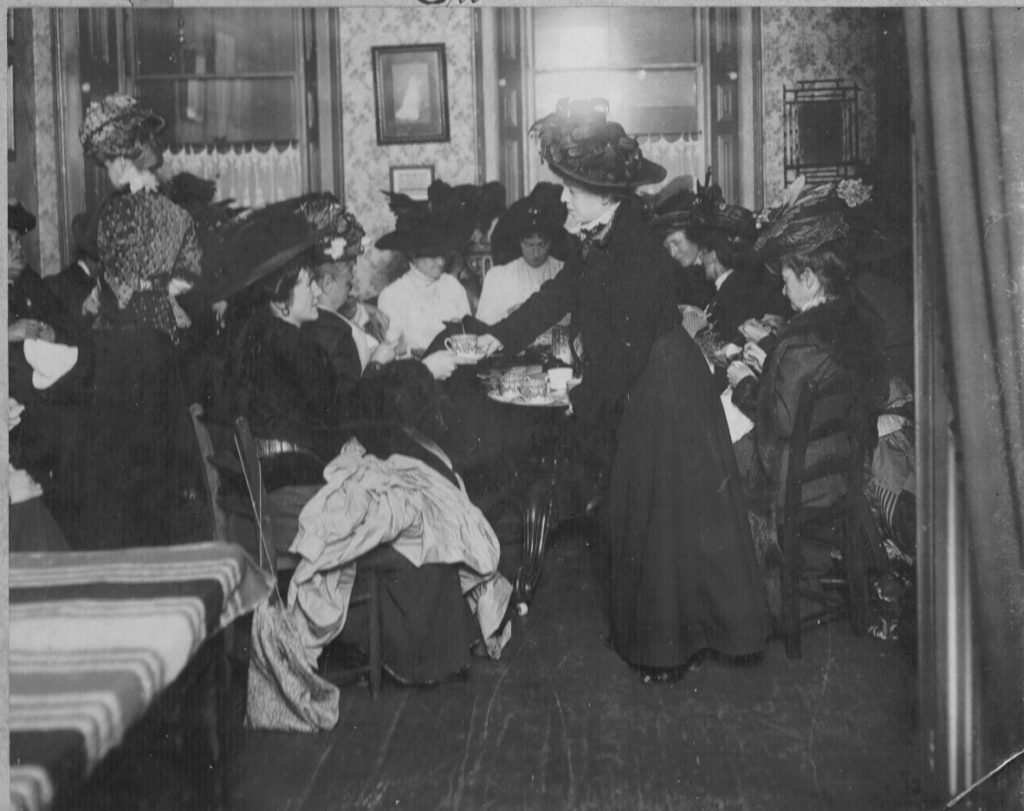 The majority of the cases were pregnant Actresses – on tour or working in the provinces – thrown out of work and abandoned by their employers, with no means of support themselves.
Weekly "Sewing Bees" were set up, where clothes for new born babies were made and distributed.  This was followed by second-hand clothes sales, for Actresses working outside of London who had to supply their own stage wardrobe.
So, basic living needs soon became part of the Guild's remit.
Fundraising was, and remains, a vital part of our work – beginning over 100 years ago with magnificent Tea Parties at the Royal Albert Hall, with AGMs held in West End theatres proving so popular, that there was standing room only, which attracted huge press coverage.
In 2001, we changed our name to The Theatrical Guild (TTG) to extend our remit by supporting men, women and their families.
With other charities now supporting the Acting profession, TTG turned its attention to those working Backstage and Front of House – "that great army of unseen workers who also administer to the amusement of the public" as described by Irene Vanburgh – TTLG President for 36 years.
And in 2009, Michael Carling was the first man to join the Board of Trustees – resigning in 2023.
TTG is now one of 14 theatrical charities working under the umbrella of "Acting For Others" – which is a like-minded community, supporting our industry colleagues in times of personal or professional crisis.