We're the UK charity for backstage and front of house workers, with over 125 years' experience helping people like you. You're the unsung heroes who keep the wheels turning, and whether you're ushering, flying, ticketing or wiring, we've got your back.
Our industry comes with highs and lows. Theatre isn't exactly famous for job security – so we're here to catch you if you fall. Whether you're fired up about retraining, or need a shoulder to lean on, we can provide practical help at any stage of your career – from welfare and debt advice to financial support or counselling.
The Theatrical Guild helps people across the UK with grants to expand their skillsets, recover from ill health, or just make ends meet. And every application is handled in total confidence.
We're on a mission to break down the stigma of asking for support.
Our aim is always to help solve the immediate problem without delay and, where we can, get people back to work. We empower people to take control of their lives, find solutions to their problems, and be self-sufficient.
It's not always easy to ask for help. But we all know how volatile our industry can be – so don't be shy.
Let's get you back on your feet and doing what you love.
In recent years, we've helped people deal with problems both in their careers and their personal lives. We listen to any problem, and we never judge anyone.
Some people sustain injuries at work; some contract illnesses or need to care for family members. Some people have questions about their sexuality. Others struggle with depression or anxiety, sometimes caused by bullying in the workplace, family breakdown, or the death of a loved one.
We've helped people escape abusive or controlling relationships. We've saved someone from losing their home.
A lack of money should never be a barrier to achievement, so we've helped countless people with funding to help meet course fees.
We're proud to be a safety net for theatre workers. Whether or not the problem is caused by the job, whether it's practical or emotional, big or small – we'll always find a way to help.
We don't discriminate. Over the last year alone, we've helped…
ushers
technicians
carpenters
front of house staff
set designers and painters
stage electricians
costume designers
riggers
stage managers
dressers
flymen
prop makers
stage hands
box office staff
scenic artists
make-up artists
puppet and prop makers
sound engineers
spot operators
stage engineers…
The list goes on.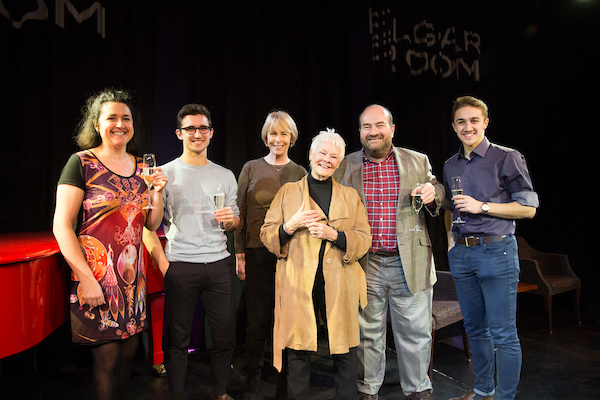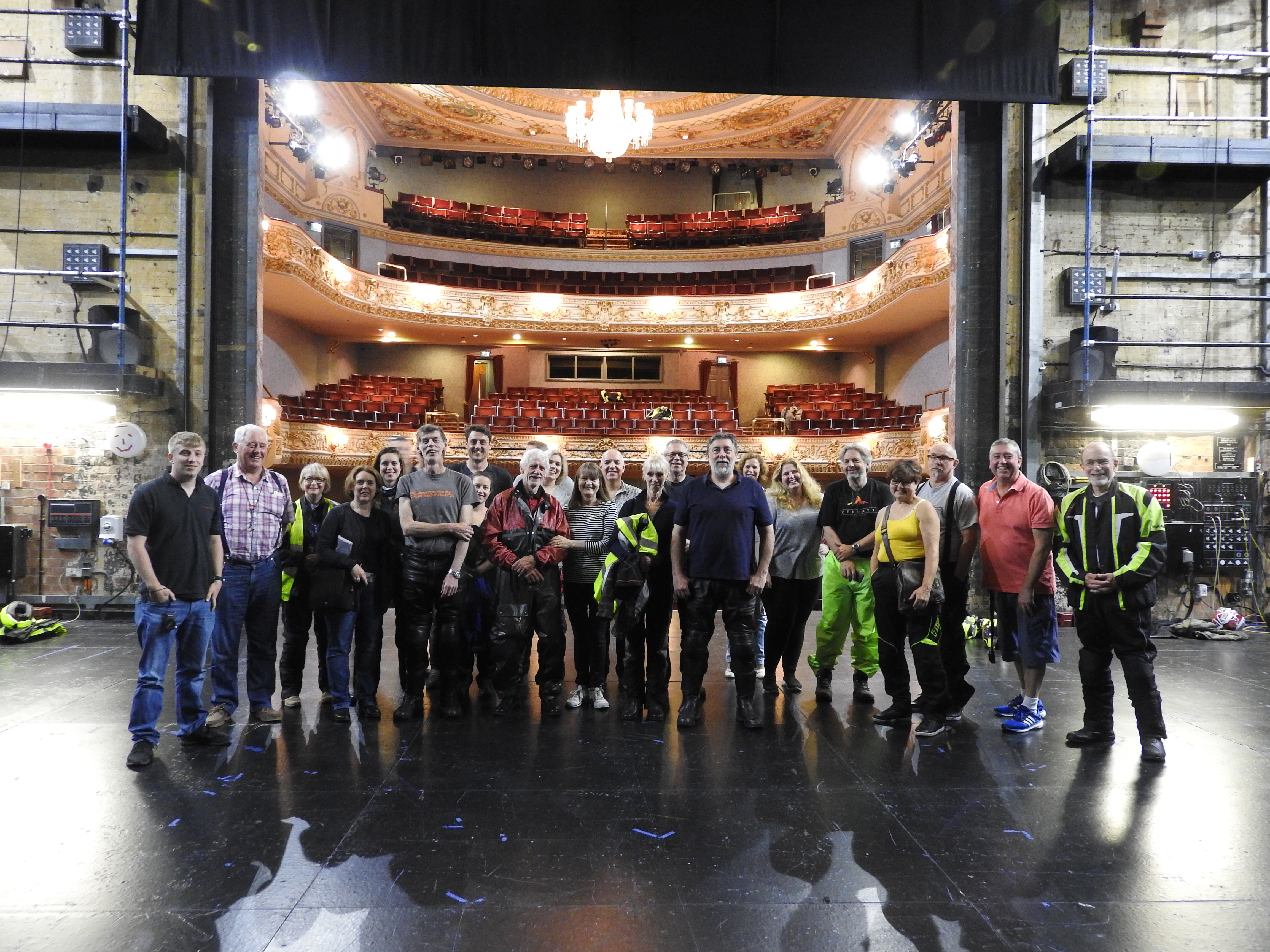 We don't receive any public subsidy, meaning we rely entirely on generous donations. Our work is enormously important: every day we see people's lives transformed. And it simply wouldn't be possible without the kindness of both friends and strangers. So if you're thinking of donating, we want to thank you from the bottom of our hearts – you'll be giving someone the chance to realise their full potential, provide for their children, or recover from an illness with dignity.
Every year, we hold fundraising events, which are essential for our work – and great fun to boot.
Recently, we celebrated our 125th birthday in the Royal Albert Hall's beautiful Elgar Room, with Dame Judi Dench and Don Black OBE. We raised over £10,000 with a glittering showcase.
Our biennial motorcycle fundraiser, First Night Riders, has been a great success since it started in 2010. It sees a group of technicians and supporters raising funds for TTG with a tour of theatres across the UK. Anyone with a motorbike, classic car – or even just an ordinary car – is welcome to join.
We've also just launched our new membership scheme. Members receive an exclusive, twice yearly newsletter, an invitation to our AGM, and early access to event tickets. "These Are a Few of My Favourite Songs", with Dame Judi Dench, sold out within minutes of general release!
Our Guarantee
We make every penny count. All donations are ring-fenced for our beneficiaries – we don't use any of your money for our running costs. This means you can rest assured that whether you can afford £5 or £5000, today or as a gift in your will, it'll go straight to someone in need.
Any donation, no matter how big or small, is a practical and valuable way to support our vision. We can't do it without you.