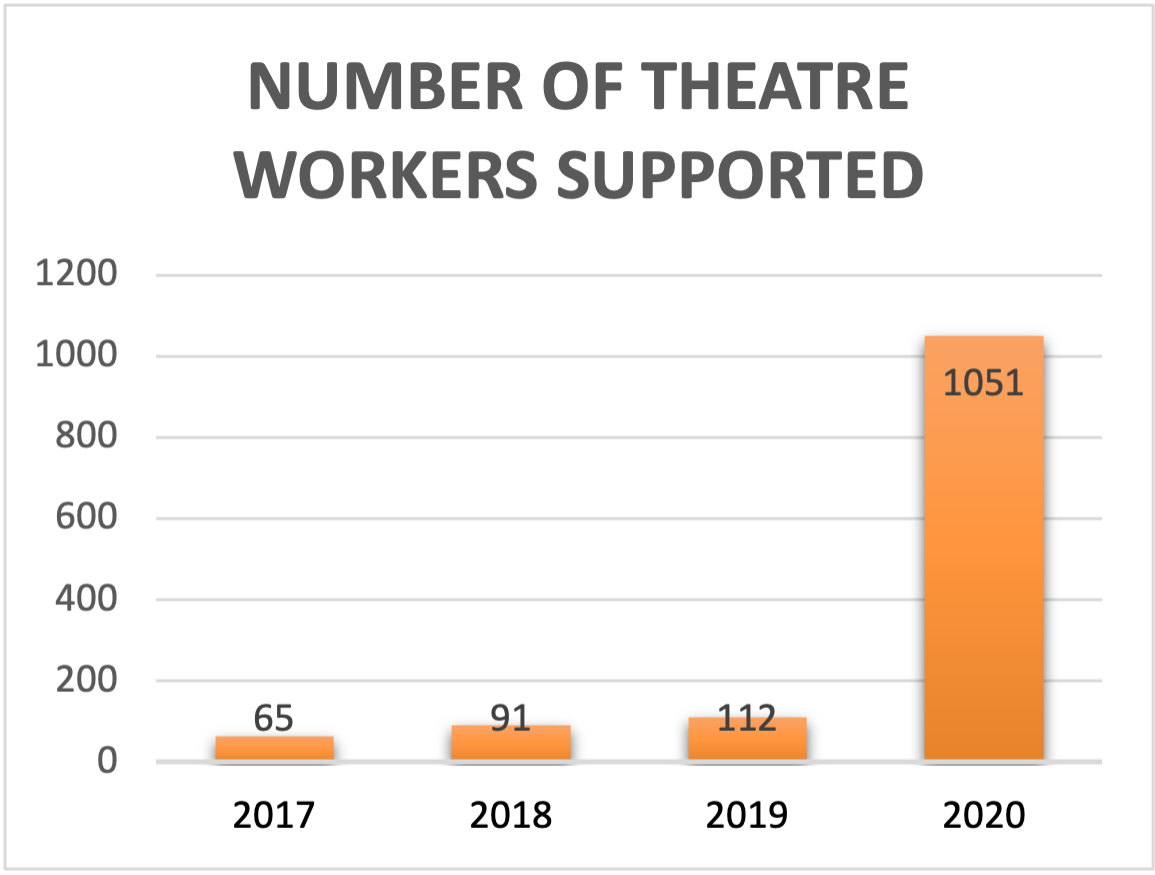 Support awarded to over 1,000 theatre workers in 2020
In 2020, the Theatrical Guild gave financial and counselling support totalling over £500,000 to more than 1,000 theatre workers across the UK.
Funds were distributed to those working in all backstage and front of house disciplines including Directors, Stage Managers, Designers, Box Office Assistants and Front of House staff, all of whom found themselves in need of emergency support including help with the purchase of food, mortgage / rental payments, and medical costs.
Support was distributed equally amongst both men and women of all ages, and to theatre workers in all parts of the UK from London to the Isle of Man. Last year also saw a sharp rise in the number of BAME theatre workers receiving help.