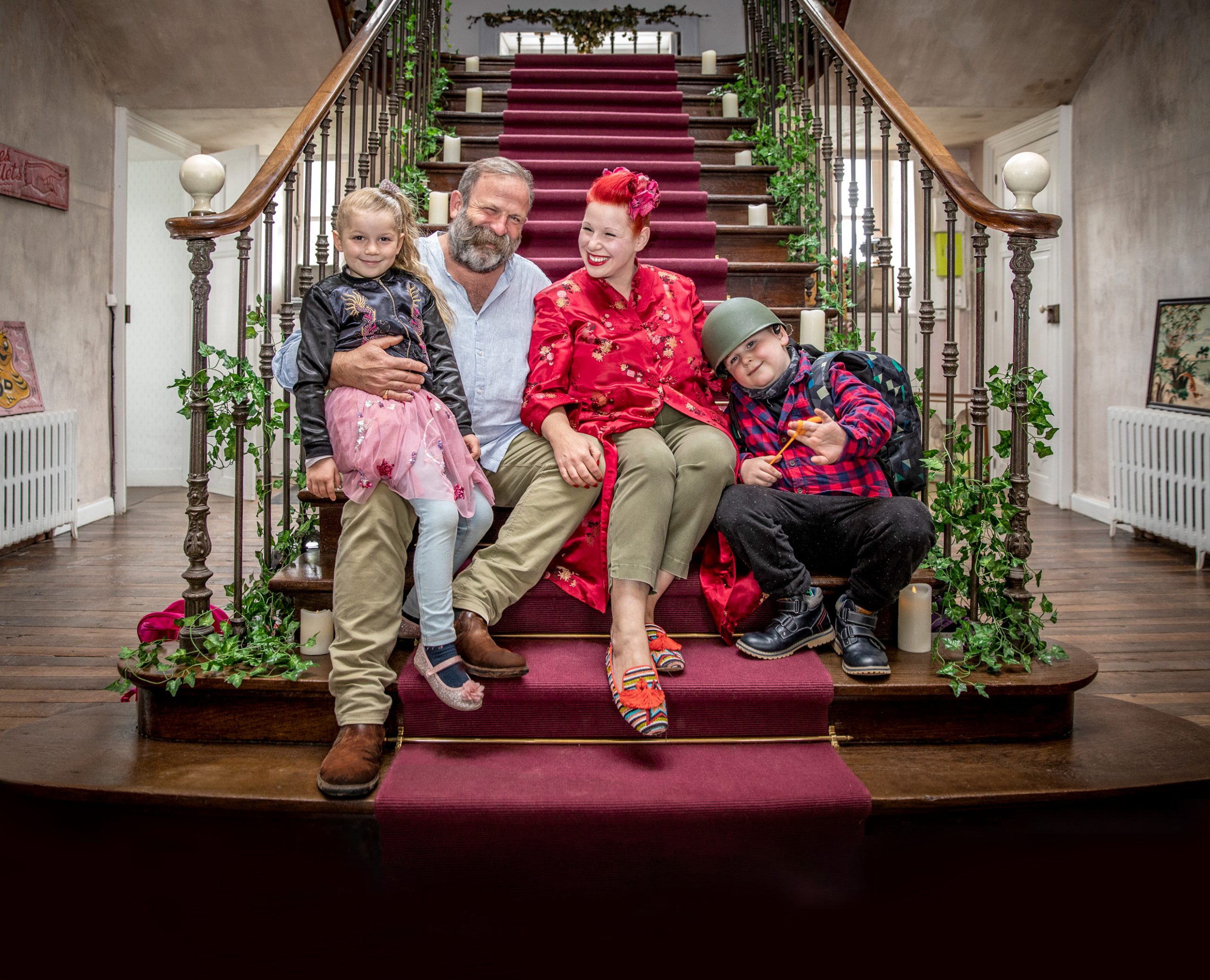 Thanks to Dare To Do It !
Dick & Angel Strawbridge, the stars of Channel 4's hit television series, Escape to the Chateau, took to the road in Spring 2022 with their hugely successful "Dare To Do It" tour. The 28- performance tour gave audiences a fascinating insight into what inspired the husband-and-wife team, to bring their fairy tale castle, the Chateau-de-la-Motte back to life and turn it into the flourishing business it is today www.thechateau.tv
TTG was chosen as their tour funding partner – with Dick & Angel, and Norwell Lapley Productions Ltd – kindly donating £2,000 in support of our beneficiary programme.
"We're delighted to be able to support TTG with this donation. We had such a fantastic time touring the UK with our Dare to Do It tour this year, none of which would have been possible if it wasn't for the huge amount of support and professionalism we were shown by the scores of Backstage and Front of House staff we met along the way" Dick & Angel Strawbridge : 2022