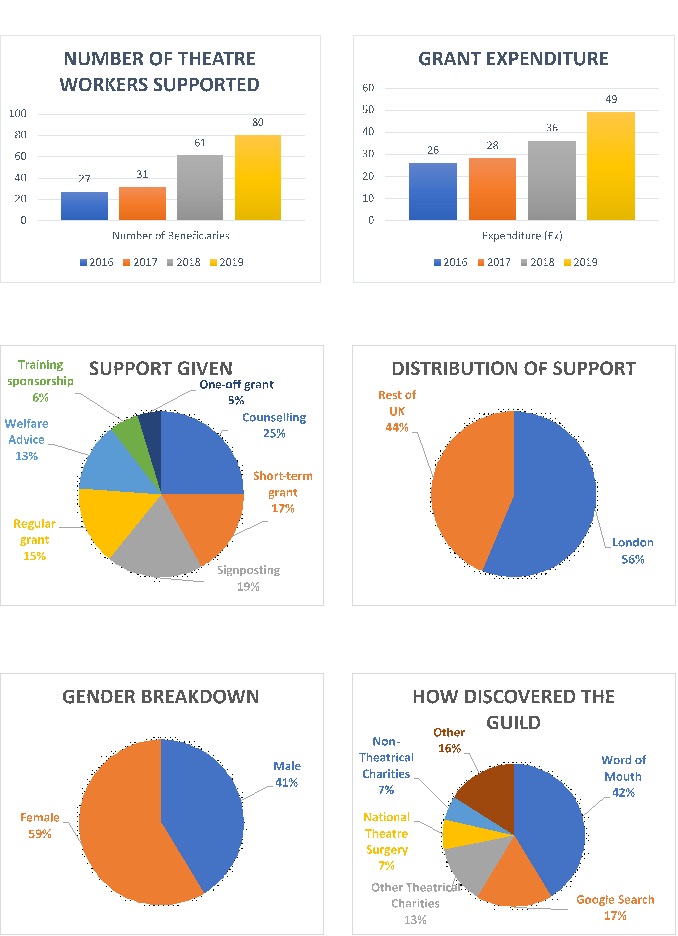 Record Levels Of Support Given To Theatre Workers Across The UK
In the first six months of 2019 (1st January – 30th June), we have already supported 80 theatre workers, which is a record for the half-year point, and 19 more than this time last year.  Incredibly, we have also helped 31 more people so far this year than we did in the whole of 2017, which shows just how fast we are growing.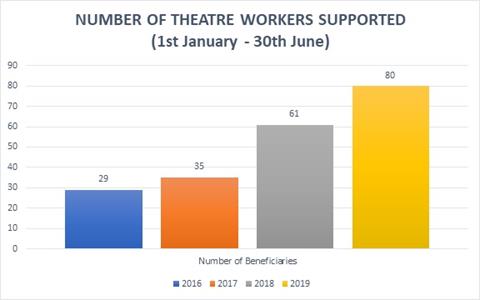 As the number of people we support continues to rise, so does our expenditure on grants, which has risen by £13k compared to the same period last year. The largest amount has been spent on short-term grants followed by counselling sessions and regular beneficiaries.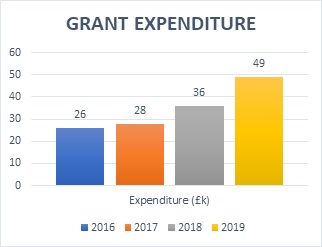 For the first time in our history, access to counselling is the most common form of support given (25%), closely followed by short-term financial support (19%), signposting to other sources of help (17%), and regular grants (15%).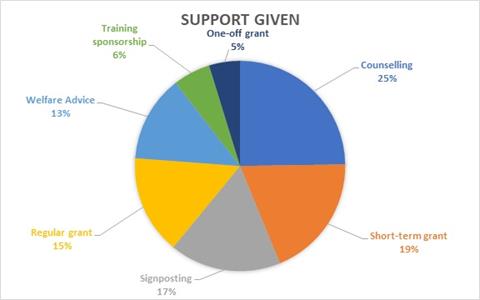 There continues to be an almost equal split between the number of people we have helped who live in London (51%) and the rest of the UK (49%).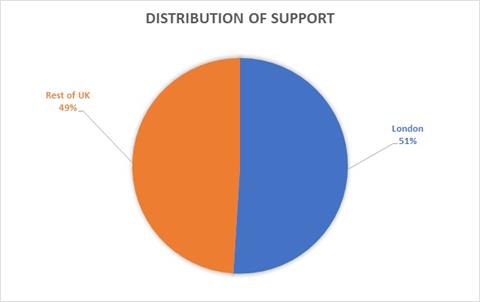 There has also been an equal number of men (49%) and women (51%) given help and a further increase in the number of BAME workers contacting the Guild for support.