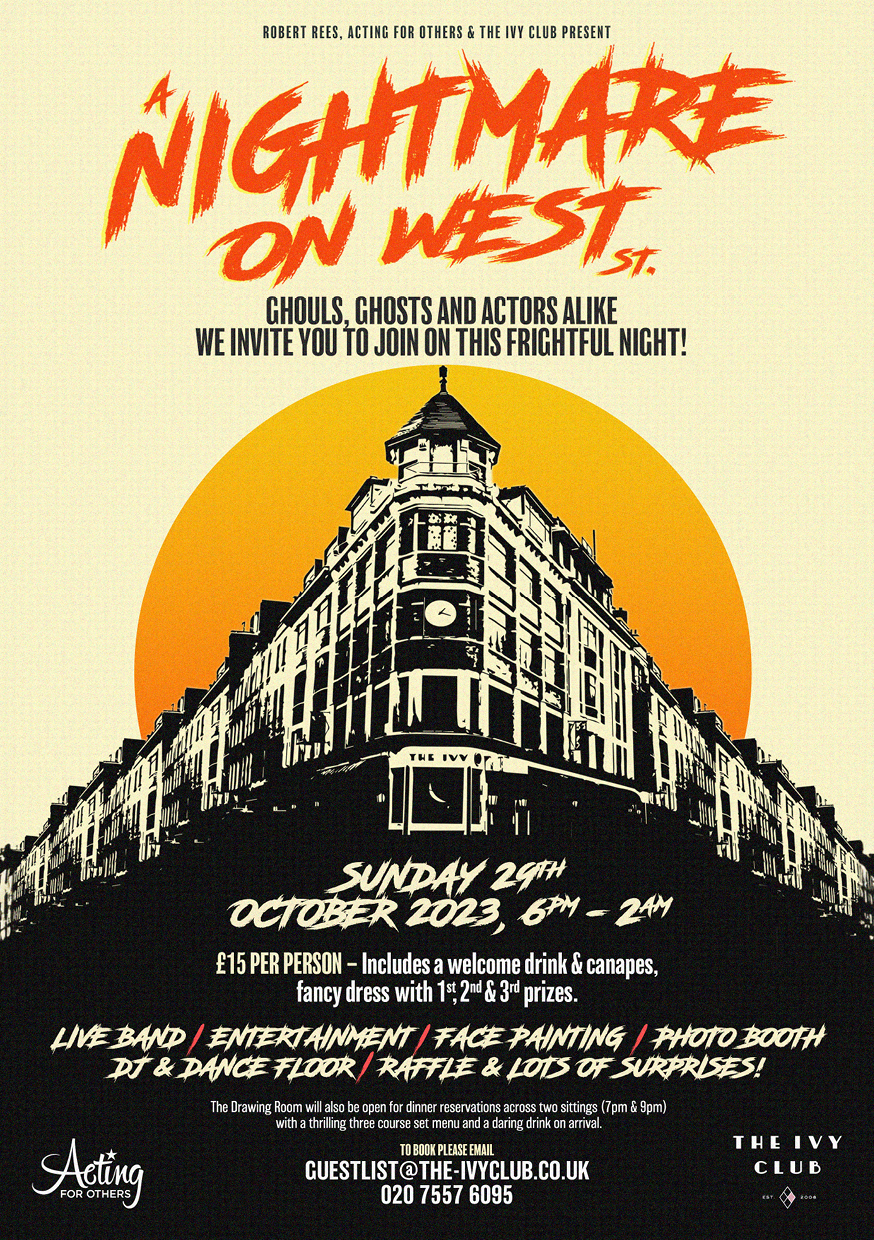 In support of Acting for Others, Simon & How Agents are hosting "A Spooktacular Night of Cabaret" on Tuesday 30th October.  https://www.brasseriezedel.com/events/a-spooktacular-night-of-cabaret
Featuring some incredible West End talent from Simon & How ! West End performers, including Amanda Lindgren (Hex), Carolyn Maitland (Next To Normal), Sanne Den Besten (The Grinning Man), JoJo Meredith (Death Note), Maria Mosquera (Andrew Lloyd Webber Gala), Rebecca Lafferty (Bat Out Of Hell), Funlola Olufunwa (All's Well That Ends Well), Joseph Connor (We Will Rock You), Sabrina Aloueche (Hex), Rebecca Gilliand (Wicked), Erin Simpson, Jonathan D Ellis (Les Miserables), Mhairi Angus (Heathers) and Dan Glover (Grease) as Musical Director.
We hope to see you there.